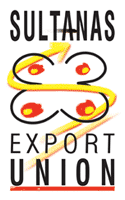 SULTANAS
Export Union
Address
Agios Ioannis Hostos Heraklion, Greece
Postal Address
PO BOX 1060, 71 110 Heraklion, Greece
Tel: +302810252032-35
Fax: +302810252030
info@sultanas.gr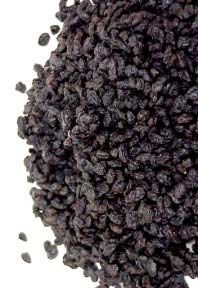 Currants are made from small black Corinth grapes dried under the sun naturally and are also called Korinthian raisins due to the fact that are mainly cultivated in the Gulf region of the Greek city of Korinthos.
The methods for sun-drying currants vary according to the climate and soil of the region , but keeping the grape in the shade for the first part of the drying period is said to produce the best quality currant.
The smaller currant is used primarily in the bakery trade whereas currants bought from grocery and health stores are invariably the medium size variety. Greece produces 90% of the world currant crop.
Currants are seedless and very dark to blue in color with a sourish sweet flavor. Grading Currants are about half the the size of other raisins and graded in four sizes, medium, blended, small and siftings.
Packing
Cartons of 3 up to 12.5kg net weight
Pillow PP recycleable bags from 100 to 1 kg
Polythene 1-4 kg bags
Technical Specifications
Ready to Use and Regular
© 2001 SULTANAS EXPORT UNION ltd.