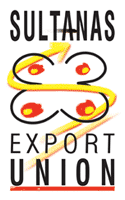 SULTANAS
Export Union
Address
Agios Ioannis Hostos Heraklion, Greece
Postal Address
PO BOX 1060, 71 110 Heraklion, Greece
Tel: +302810252032-35
Fax: +302810252030
info@sultanas.gr

| | |
| --- | --- |
| HOME > We are closer ... to good production processes | |

We are constantly applying environmentally friendly, high tech processing in which quality, efficiency accompanied by guarantee are key results.
We developed a unique classification and storage system of unprocessed produce which besides setting the foundation of our tracing system it addresses the need of every single customer direct from the field.
© 2001 SULTANAS EXPORT UNION ltd.