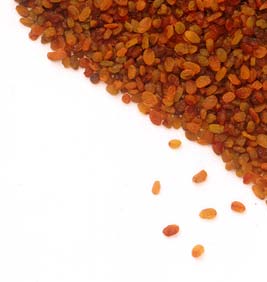 The sultana grape dries under the sun to become the delicious sultana raisin. The Greek sultana raisin has a distinct sweet flavor that resembles vanilla and a burned orange color.
Sultanas can be bleached from their natural light brown color to a smoother yellow. Sultanas are graded by their size and the cleanness of the product.
Packing
Types 0 2 4 22 qnd 24 Bird feed
Packs Bulck or Pillow bags
Bulk 3 -5-9-10-12.5-14-15 kg
Micro Packs 30g up to 1kg
The Raisin Process
SPECS (Small, Medium, Big) Sized
© 2001 SULTANAS EXPORT UNION ltd.