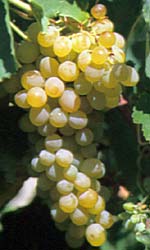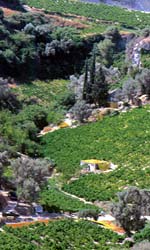 SEU's 40.000 sq m processing facility is located in one of Europe's largest vineyard areas the area of Heraklion on the Isle of Crete. The Result of the excellent climate, ample water land, fertile soil are the thousands of acres of vineyards located around our plant that produce the both the Thomson and Sultana grape.
Thin skinned grapes sweet, tasty and make a naturally sun dried delicious raisins and the best flavored amongst table grapes.
We buy direct from the farmers where close relationships have bee built up over many dacedes. Constanly working to improve the standards of production by assisting each and every grower individually.
We are helping to educate farmers so the best quality product can be processed and packed.
© 2001 SULTANAS EXPORT UNION ltd.